Hunting mobs for the items they drop is a good way to make cheap RS gold. It is this technique that we will be using today to make gold4rs for your RSgold hunter. As with most gold making methods, you will need to buy RS gold as capital.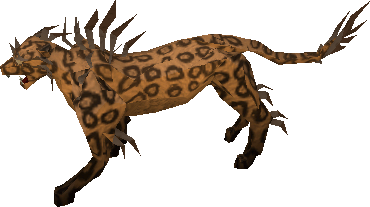 Investing
To get cheap Runescape gold using this technique, your character needs to have at least level 31 in the Hunter skill. You can buy Runescape gold to help level it up faster, or just do a lot of hunting. Either way, once you hit the required level you will need to get to the Feldip Hunter area. Here you will hunt the Spined Larupia. It is also important that you have a Teasing stick. Your tool belt also needs to have a Hatchet and a Knife. Other necessary materials can be obtained in the hunting area.
Spined Larupia
To make your gold you will first need to catch Spined Larupia in the Feldip Hunter Area. These creatures can be looted for Big Bones and Larupia Fur. The latter can be sold on the Runescape 3 Grand Exchange for 8,330 coins. To capture the creature, you will need to create Pitfall Traps. Do this by getting logs from jungle trees in the area and using your tool belt's knife. Once you have laid down the traps, use the Teasing Stick to have the Larupia chase you. Run towards and then jump over your Pitfall Traps until you capture the Larupia. Repeat this as needed and bank or sell your furs.
Maximizing
The easiest way to increase the profits for this method is to reduce the chances of the Spined Larupia jumping over your trap. The more time it takes to capture, the less Larupia Fur you'll get per hour, which then translates to less gold per hour. The chance a creature jumps over a trap is related to your Hunter level. Increasing the skill level lessens their chance to jump. Summoning familiars secretly increases your Hunter skill temporarily. Consider summoning Spirit Larupia, Spirit Graahk, Spirit Kyatt or Artic Bear while hunting.